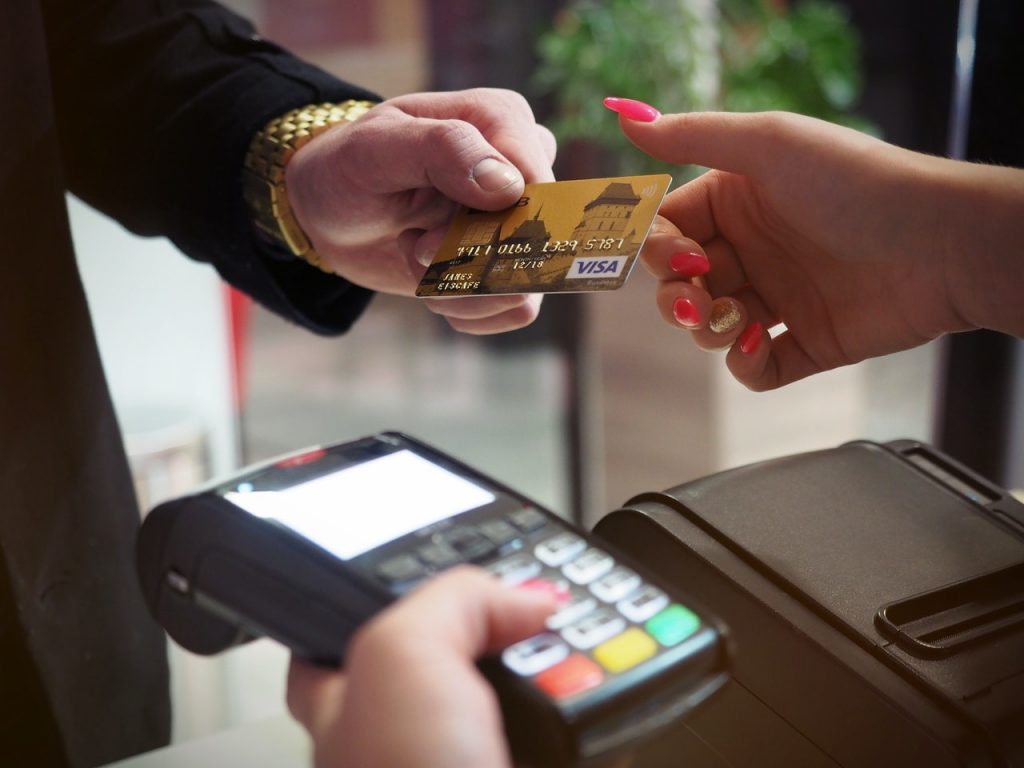 The sudden lockdown imposed in many countries due to the novel Coronavirus caught everyone unawares. When the Government of India imposed the world's largest lockdown on the 22nd of March, most of us thought that this was a temporary measure and that we would be back to work by the first week of April. It is now mid-May, and the severity of the impact of the coronavirus has begun to show not only for business establishments like malls, salons and cinemas but also to individuals.
Our reliance on credit cards
Many of us managed to adapt to the lockdown situation because of a lowered reliance on cash transactions and the wallet full of credit cards we had acquired over time. These credit cards allow us some financial respite by letting us cycle our payments and keeping some cash in hand. With the lockdown in place, credit card spends have gone through the roof, and many customers have also opted for moratoriums on loan and credit card payments. This has sent the alarm bells ringing in many banks, and with the recent NPAs shaking up the banking industry in India, a quick reaction to reduce exposure was expected.
Have banks modified the credit limits for customers?
Many of us were in for a rude shock last month when a couple of banks started to safeguard themselves from potential NPAs. A friend of mine recently received a message from his bank informing him that his credit limit might be revised. Although he had not missed any payments or asked for a moratorium, he was in for a surprise when his payment for ₹40,000 was declined at the point-of-sale terminal in a store just a day later. Although his card had zero outstanding and the credit limit was ₹270,000, he was unable to make the payment. He then proceeded to use a different card, which worked. On enquiring from the bank later he found out that his limit had been reduced to ₹10,000!
Have all banks reduced credit card limits? Why is this happening?
Indian banks were increasingly relying on retail loans to fill up their loan books. As of 2019, unsecured credit such as personal loans, consumer durable loans and credit card dues constituted over 18% of their total loan book. Although RBI constantly highlighted the dangers of over-reliance on retail loans, banks continued to ride the retail wave which is now staring at a volley of bad loans and unpaid card dues that might turn into NPAs in the next 3 months.
What we thought was a one-off incident soon turned into multiple banks clamouring to reduce credit limits of their credit card customers as credit card outstanding touched nearly ₹1.1 lakh crore in February 2020. Although not all banks have reduced the credit limits of their customers, some have been vocal about this reduction and these banks include:
SBI Card
SBI Card users reported a reduction in limit of up to 60% in some cases.
Kotak Mahindra Bank
Kotak Mahindra bank reduced the credit card limits of some customers. According to Ambuj Chandna, President – customer assets "Analyzing creditworthiness and card spend behaviour of credit card holders is our regular ongoing exercise and is not unique to the current period".
ICICI Bank
Many customers of ICICI bank have also been impacted, with credit limits being dropped by up to 90% in some cases. ICICI bank has started to deny transactions and has sent messages to cardholders stating that the transactions were denied due to "security" reasons.
What can I do if my credit card limit is reduced?
Credit cards are not a wise way to tide through a crisis and treating them as a piggy bank in the time of crisis can backfire sometimes. Although there is nothing you can do at the moment, the best course of action is to review the credit limits of all your cards and ensure that you keep a good credit rating. Usage of credit cards should only be limited to emergencies and exceptional circumstances.

What happens when my credit limit is reduced?
A reduction of your credit limit due to any reason has a direct impact on your credit score. A low credit score (also known as a CIBIL score in India) can result in the lender rejecting your loan application or charging you a much higher rate of interest due to the higher associated risk.
As an example, if your credit score was 750 before the lockdown, but you missed a loan EMI and your credit card payment or if you took a moratorium on your repayments, your credit score may decrease by a significant margin. This will reduce your repayment credibility to creditors and will lower your chances of getting a loan when you need it.
When will my limit be restored?
We cannot be sure. Calls to customer care are going unanswered due to limited or no staffing during the lockdown and customers are being asked to use email to correspond with banks, which have a 24-48-hour turnaround time. Most banks have taken these decisions after extensive risk and data analysis. Although we have sufficient reason to believe that this change is temporary and that limits will be restored once the economy fares a bit better, but only time will tell how this will pan out in the future.
Disclaimer: The views expressed in this article are of the author and should not be considered as professional financial advice from your bank. Contact your banking provider for details.
Our next article will deal with tips to ensure that your credit score stays in good standing and what you can do to avoid a possible reduction in your credit limits. Stay tuned!